Imagine if you could get inside the head of your customers, partners, and employees to know what they're really thinking. Quantitative data can identify the who, what, and how of behavior, but only qualitative insights using human-centered design unveil the why. What are someone's real wants and needs? What do they think about your organization and why? And, most importantly, what are the implications for your strategy, marketing, and sales efforts?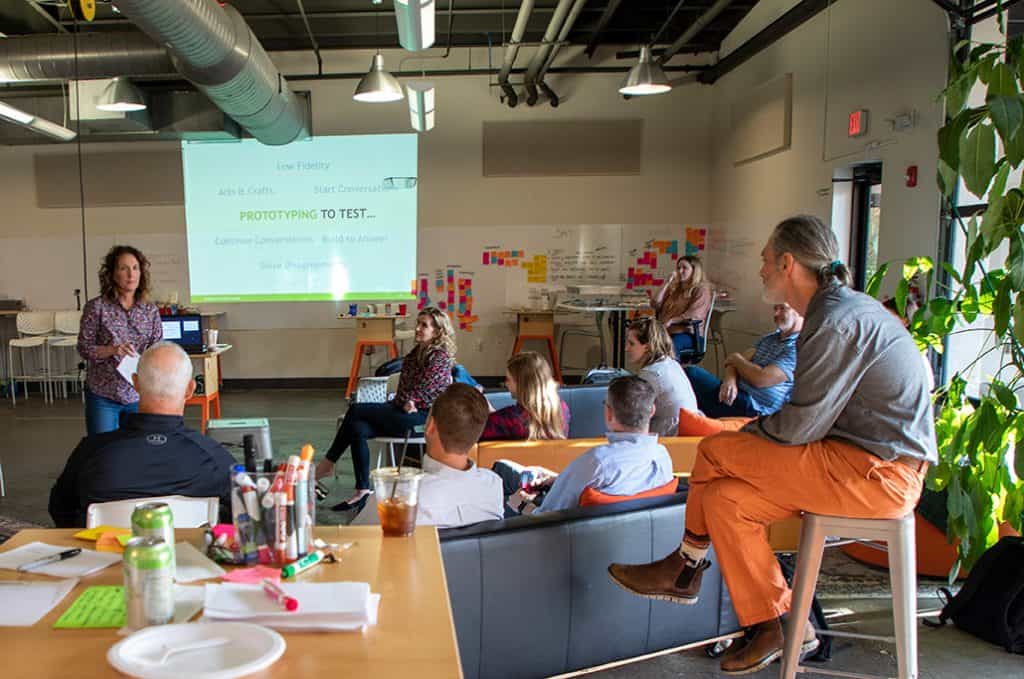 At Epic Pivot, we are driven by human-centered insights. They are the very foundation of our work as they enable true differentiation, stronger relationships, and better strategic plans. By taking the time to deeply understand your needs, we gain the context required to ask the right questions at the right time to the right audience, providing the critical information needed to solve tough challenges.
Epic Insights offerings include:
Focus Groups
Our focus groups are designed with flexibility to meet wide-ranging objectives, such as revealing attitudes & beliefs, validating concepts, testing products & messaging, and developing new solutions.
Choose between digital or in-person formats. We create the scope, moderator's guide, recruiting parameters, and logistics with your input at each step along the way. Our team has strong experience leading B2B and B2C audiences to uncover previously hidden insights. At the conclusion, we can provide a combination of written transcripts, video recordings, and insights presentations based on your objectives & budget.
Deep Qualitative Human Insights
Employing a wide range of ethnographic methods and tools, we help clients uncover the needs and mindsets of customers, employees, and partners. We then synthesize and segment the functional, behavioral, and emotional data into clearly defined Need States or Jobs to be Done. Our work ultimately delivers actionable insights, including customer segments & personas, behavior drivers, emerging trends, brand perceptions, purchase triggers, unsatisfied needs, and "white space" opportunities.
Consumer Center of Excellence
For ongoing Insights needs, we partner with client teams to develop and/or manage a Consumer Insights Center of Excellence (CoE). The Center functions as a research hub, creating deep knowledge and maintaining a close connection to critical consumer segments to help guide strategic planning and innovation efforts. The Center focuses on more than just analytics, with personnel who can think creatively and lead problem solving in an energetic and interactive style.
A proven record of success
We have led more than 250 successful engagements in transformation, innovation, insights, and strategies. We've worked with Fortune 100 corporations to small businesses, nonprofits of all sizes, military service branches, municipalities, and private equity groups. We've touched many sectors in 15+ years of running. Check out highlights from our portfolio and industries served here.