Purposeful Transformation
During the life cycle of organizations there comes a time: a time to align to your inherent purpose and reframe how you create and express value. This is your place in the emerging world. Now, leading companies are waking up to this reality—and understanding that those who make this journey are those that thrive. We are the guides who hold you together with more than good intentions. We bring authentic truth telling and a formal framework to transform you into your very best, realizing your potential at scale.
We call this alignment a Purposeful Transformation. It's time to make an Epic Pivot now.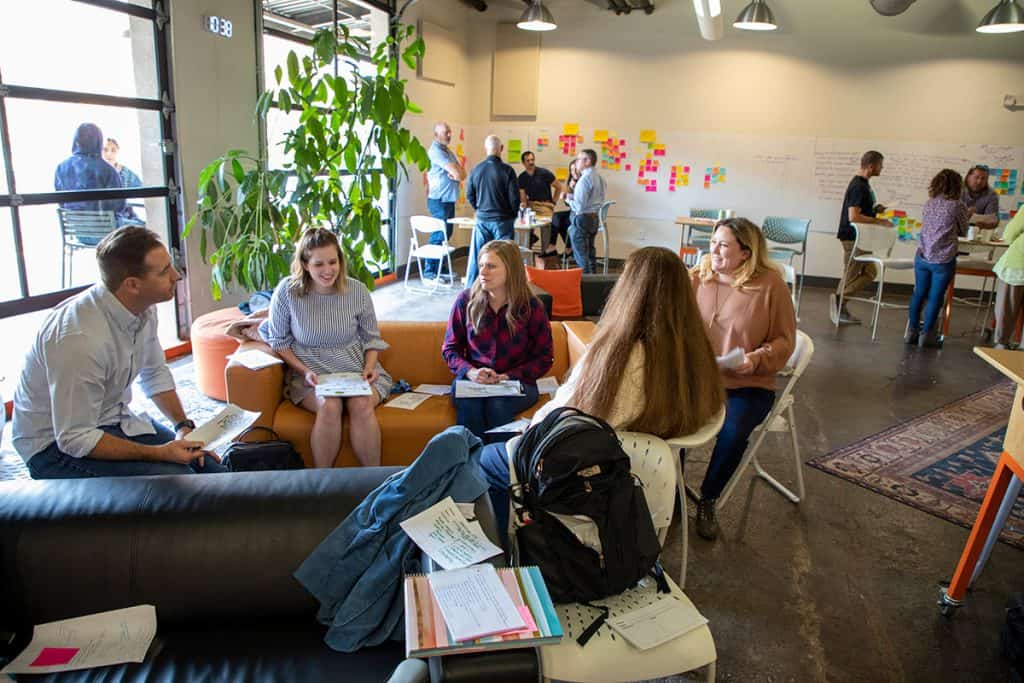 Purposeful Transformation offerings include:
Organization Design & Culture Assessments
Culture is paramount to organizational success. Even the best ideas will fail if not given the support and nourishment needed to take root and grow. Our team of human design experts provides an end-to-end organization design and culture assessment. We begin with a combination of goal definition, survey development, and in-depth leadership interviews. Through a proprietary framework, we uncover an accurate reflection of your current culture. Additionally, Epic Pivot is a certified partner provider for well-established and accredited individual, team, and organizational frameworks SWARM and CultureTalk. Pressure-tested recommendations with a focus on high-utility solutions are ultimately created to jumpstart positive shifts in culture.
Cognitive Diversity Development Program (AEM-Cube)
The pace of change organizations face today demands agility, innovation, and the ability to do more with less. Cognitive diversity is required to create optimal teams, including how we are energized by change, how we leverage technology, and much more. Unlike traditional tools which focus on how people feel (e.g., Myers-Briggs, DISC, StrengthsFinder etc.), the AEM-Cube is based on how people get into action—so it is ideal for environments of transformation and change. See why organizations like Apple, Harvard, Phillips, Stanford, and Heineken find the AEM-Cube so revolutionary.
Purposeful Transformation Journey
Epic Pivot developed its Purposeful Transformation Framework over 14 years as we led organizations and nonprofits through a Discover, Pivot, and Practice process. We begin with discovery and alignment of purpose, goals, and culture. Then we design a custom, purpose-driven model to position and map out your organization's unique transformation journey. Our team stands with you to guide transformation deep into the organization, iterating and fostering clear communication throughout the implementation and operationalization process.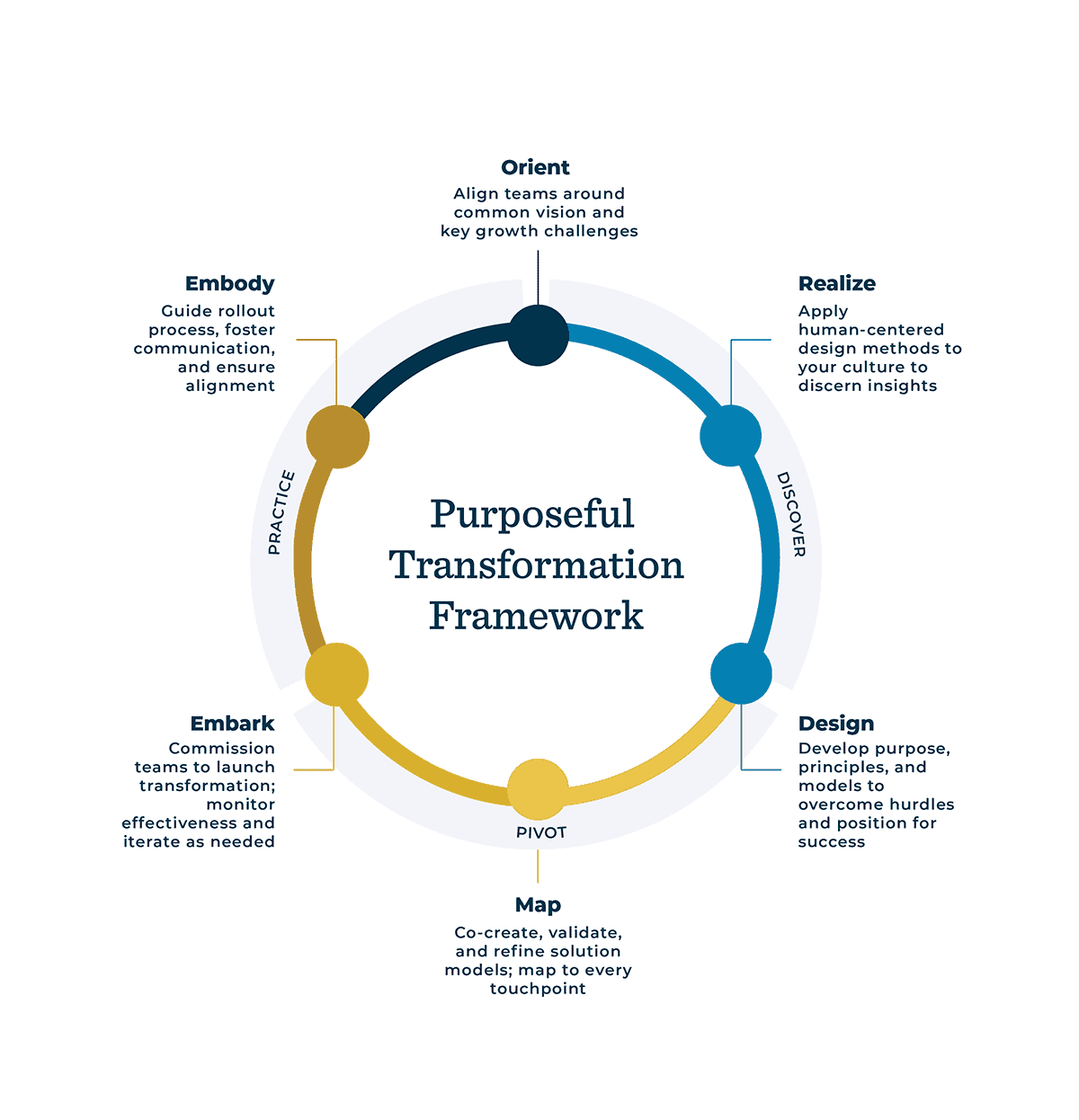 Why make a Purposeful Transformation?
Values-led companies strongly outperform profit-only driven companies  
Employee retention, loyalty, and performance are enhanced when a company is meaningfully designed around purpose  
Given the state of the world, it's simply the right time for businesses to take unprecedented action 
Large investment firms have impact investing funds that do business only with sustainable, purpose-driven companies  
Consumers and communities are demanding political, environmental, social, and technological equity from firms at an increasing rate
Don't just take our word for it.
"We hired you because you were guides who would tell us the truth even when we didn't want to hear it, not consultants who tell us what we wanted to hear to keep their contract." COO, Global Leading Cancer Nonprofit for Children
"Working with you is the single most transformative thing we've ever undertaken at this company." –Mitch Lewellen, CEO MCR Safety 
"As you can imagine, Jack Nicklaus has some remarkably high standards – of himself, of his company and even guys like me. So, understandably, meeting expectations is no easy task. Exceeding them is a rare feat. Y'all just accomplished the latter."  –Andy O'Brien, Senior Vice President, The Nicklaus Companies
Learn more about the need for purposeful transformation in our manifesto.
Purposeful transformation means good business.
A proven record of success
We have led more than 250 successful engagements in transformation, innovation, insights, and strategies. We've worked with Fortune 100 corporations to small businesses, nonprofits of all sizes, military service branches, municipalities, and private equity groups. We've touched many sectors in 15+ years of running. Check out highlights from our portfolio and industries served here.