Epic Pivot is a unique place. Here your career is limited only by the constraints you place upon it. You can incubate a business or carve out a path based on your innate proclivities and interests, while surrounded by talented peers who inspire you into doing and being your best within an aura of respect.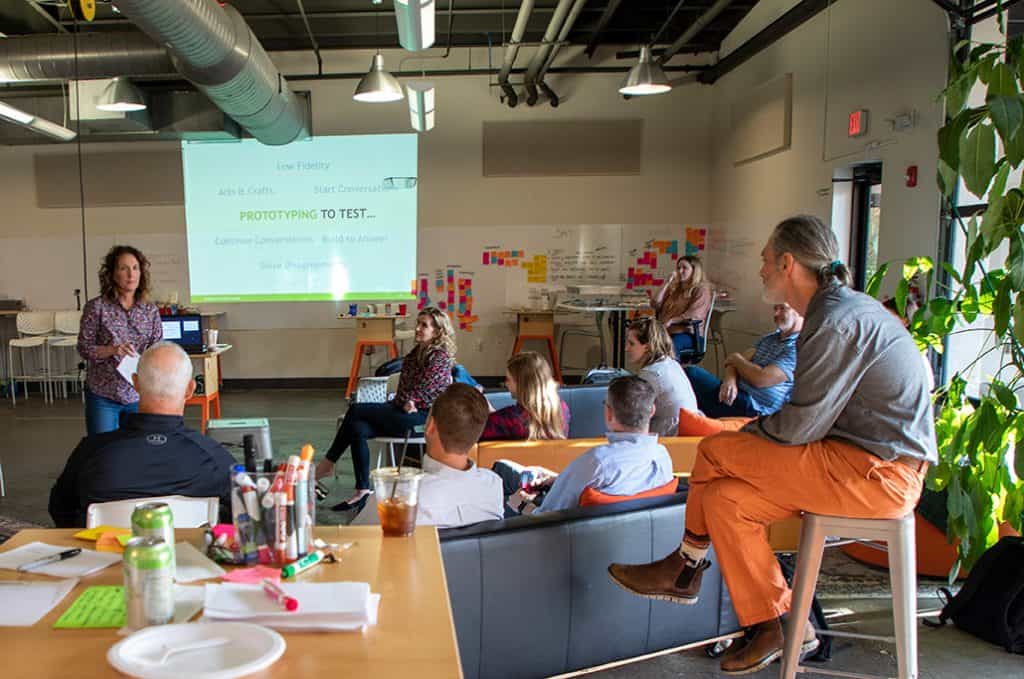 What kind of culture do we have?
A culture of possibility: For ourselves and our clients
A culture of purpose and potential: We strive to bring out the best in each other and our clients
A culture of excellence: Professional standards, high qualifications, globally-competitive skills, communication, profit
A culture of constructive engagement: Every assumption may be safely questioned; every thought, concept and issue may be challenged while the respect for people is paramount; we provoke each other into excellence, ceaseless innovation—this is our tuning and refining dialectic

 

A culture of learning: We study. We share. We converse. We debate. We make mistakes and learn from them, and it's OK. We are insatiably curious, thank goodness.

 

A culture of respect:

 

Respect people. Respect time. Respect ideas. Respect change.
A culture of community: Help everyone succeed by doing your best. Show up on time, be prepared, be present and ready to participate.
A culture of growth: Growth is a riddle; sometimes it hurts, but is healthy. We challenge ourselves to take risks daily, realizing that often to grow, one must be uncomfortable but trusting.
A culture of adventure: We are a thinking enterprise and a mission-based business; the path unfolds as we step into the unknown.

 
Core Values
We trust one another
We speak candor and respect
We act with dignity and we respect the dignity of others
We are curious, resourceful and adaptive

 

We never give up
We stay educated and informed
We are confident but humble
We listen to others: without judgment, without interruption, and without electronic diversion
We are people of our word—we do what we say

 

We are proactive in conflict resolution
We forgive others and ourselves
We affirm others
We are accountable
We take risks, we take action
We do not make decisions in fear or anger
We have positive attitudes and outlooks
We do not tolerate triangulations or politics
We are on a quest for excellence
We insist on standards, timelines and processes
We are passionate about our work, and find it fun

 

We dig deep for insights and don't stop digging until we discover them
No Results Found
The page you requested could not be found. Try refining your search, or use the navigation above to locate the post.
A proven record of success
We have led more than 250 successful engagements in transformation, innovation, insights, and strategies. We've worked with Fortune 100 corporations to small businesses, nonprofits of all sizes, military service branches, municipalities, and private equity groups. We've touched many sectors in 15+ years of running. Check out highlights from our portfolio and industries served here.