Organizations often face common challenges when embarking on their strategic planning process and deciding where to invest.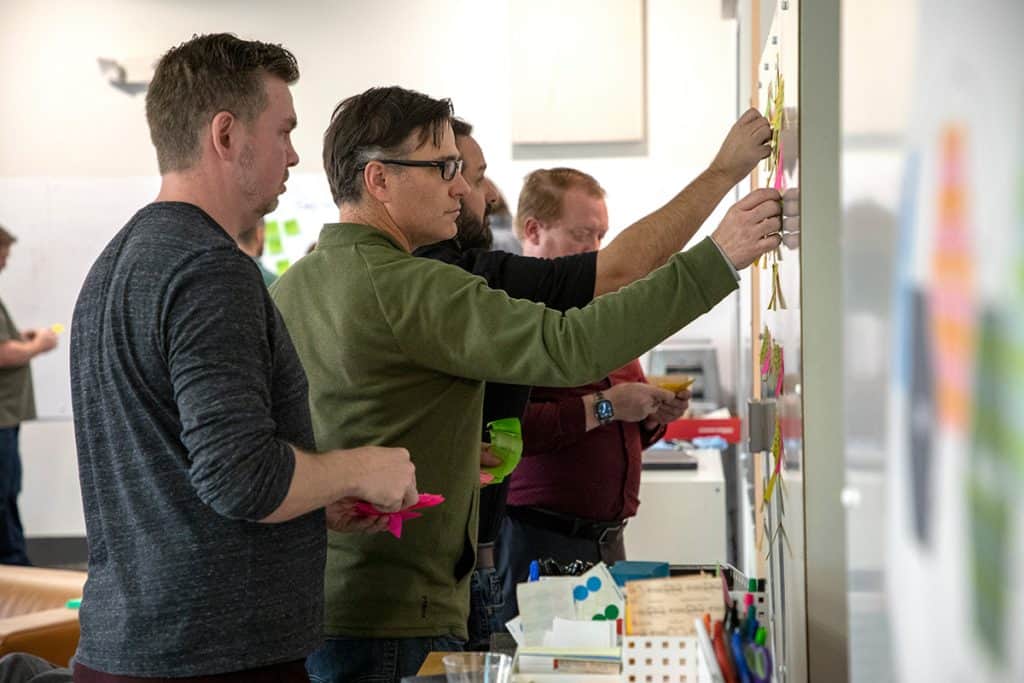 Growing companies enjoy what feels like unlimited possibilities and must determine which options make most sense given today's unique needs. This challenge can be both exciting and overwhelming at the same time. Should you offer new products, pursue new customers, expand to new markets, or develop new channels? What new capabilities are required and should you build, buy, or partner to add them? Choose wisely and the growth multiplies; choose poorly and growth potential will likely diminish quickly.
Meanwhile, stagnant organizations face a different challenge altogether. Whatever strategies and tactics drove growth in the past have stopped working. Now you must quickly figure out why, revise your strategy, rally the team, and execute effectively…all with limited time, capital and room for error.
At Epic Pivot, we provide a strategic framework to determine which growth opportunities are most likely to deliver the highest ROI, and guide clients to effective execution, enabling organization leaders to face the future with clarity and confidence.
Epic Strategy offerings include:
Strategic Planning & Visioning Workshops
Our strategy workshops leverage a proprietary assessment tool to guide your team through the process of aligning around one common vision and strategy, ultimately laying a foundation for the future growth. By the end, the team will become more effective, have a wider range of perspectives, and have a new method for prioritizing their efforts in the future. After the Workshop, we share the output in a presentation deck, including a summary of key takeaways and a breakdown of next steps into short-term and long-term phases of execution.
Growth Strategy
Our Growth Strategy process is designed to help executive leaders drive breakthrough growth regardless of industry, size, and geography. We customize the scope and methodology to solve client-specific needs, such as how to prioritize growth opportunities, differentiate in a crowded field, enter new markets, define product and service offerings, and improve sales effectiveness.
The process begins by listening to clearly understand your organization's history, current state, market perceptions, and ideas for growth. Leveraging these insights, we then take a deep dive into the market, using both primary and secondary research methods to test assumptions and answer critical questions. Our primary research includes in depth interviews with customers, employees, partners, prospects, and industry experts. Meanwhile, our secondary research sizes market opportunities, evaluates the competitive landscape, and identifies industry trends.
Armed with both the internal and external point of view, we uncover opportunities under the layers of data and in between the lines, ultimately developing a sustainable growth strategy incorporating customer desirability, market viability, and internal feasibility. Our end deliverables serve as your organization's North Star, driving growth for years to come.
New Venture Piloting
At Epic Pivot, we don't just provide strategy, we help launch new growth initiatives to ensure they have the greatest chance of success. As serial entrepreneurs, we understand the challenge of effective execution and often partner with clients to pilot new ventures.
As part of the pilot process, we often take on varying functions, including product definition, pricing analysis, prototype development, pilot design, project and change management, financial forecasting, marketing collateral development, user experience testing, performance tracking, and strategic advising.
No Results Found
The page you requested could not be found. Try refining your search, or use the navigation above to locate the post.
A proven record of success
We have led more than 250 successful engagements in transformation, innovation, insights, and strategies. We've worked with Fortune 100 corporations to small businesses, nonprofits of all sizes, military service branches, municipalities, and private equity groups. We've touched many sectors in 15+ years of running. Check out highlights from our portfolio and industries served here.