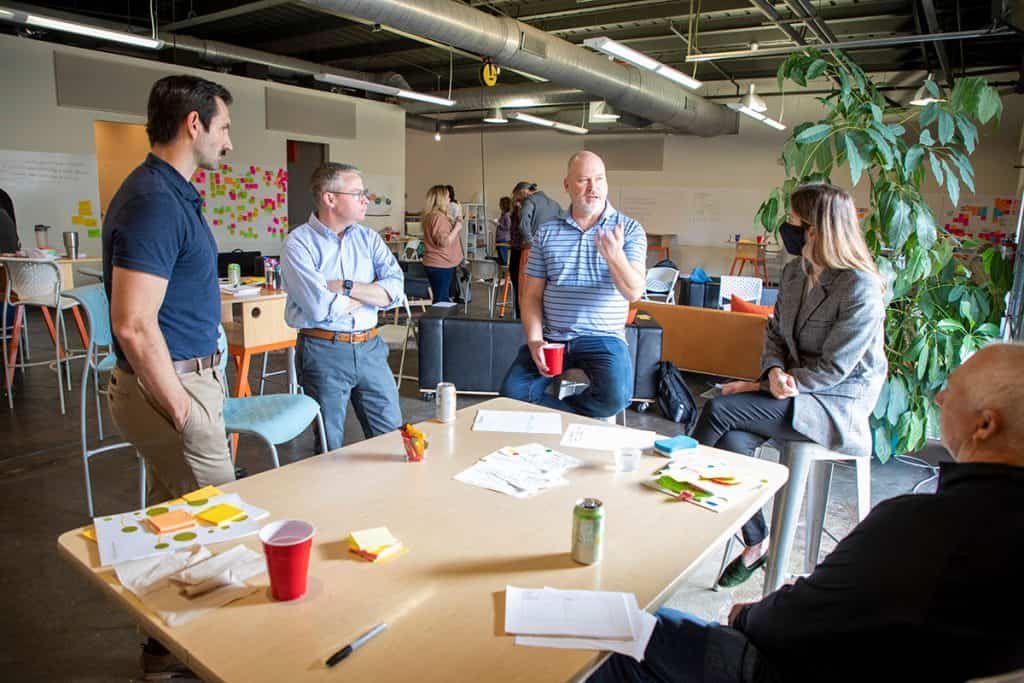 Why do most transformations fail? Why are so many employees actively seeking more fulfilling opportunities? And how can organizations position themselves for long-term viability amid all of this uncertainty?
To respond to these questions, business itself needs to fundamentally change. We've been counting on outmoded models of value creation for too long. Their collective toll can be seen everywhere.
Economic injustice, climate issues, an addiction epidemic, a record exodus from the workforce, crises of truth and meaning, and more. There are no "externalities" in reality. This illusion has been shattered. The COVID-19 pandemic accelerated awareness of the need for an epic change. But these factors were already reaching a boiling point. 
Fortunately, a new model is being born. In the Life Economy, every organization needs to authentically own its outcomes, its shadows, and its actions, or risk extinction.
The old metaphors of the Industrial Era (the assembly line, profit at any cost) and the iconic image of the Information Era (a digital nervous system) no longer hold for the emerging Human Era. To meet the moment, we must now align business with what works best for the planet and its people. 
We cannot count on a handful of B-Corps or shareholder-first versions of Conscious Capitalism to preserve the world. Every organization needs to realize its potential, and become a force of good in its own backyard.
Companies need to stop siloing the little bits of goodwill they do — diversity, equity & inclusion efforts, sustainability programs, learning and development, corporate giving among others — and start activating the power of purpose into their overarching operating systems and within every interaction.
We call on businesses of all sizes and non-profits to make an epic pivot, and reframe how they create value in the world.
It's more than a moral imperative. It's good business. Purposeful companies and values-led companies outperform solely profit-motivated companies more than 8X-to-1 according to the in-depth study Firms of Endearment.
Smart companies understand that having a vibrant culture is one of the most potent forms of competitive advantage. Wise ones know that nothing inspires their culture more than a palpable sense of purpose. Purpose equals smart growth, momentum.
It's time for companies to wake up and play a positive role on the planet, on the lives of the people in their network, and within the communities where they do business.
An Epic Pivot happens when an organization aligns its purpose, identity, and strategy to its authentic values—and sets a durable foundation for growth in the process.
With a framework, a methodology, and hands-on facilitation and planning, we are here to guide your organizations through this valuable, net-positive change.
A proven record of success
We have led more than 250 successful engagements in transformation, innovation, insights, and strategies. We've worked with Fortune 100 corporations to small businesses, nonprofits of all sizes, military service branches, municipalities, and private equity groups. We've touched many sectors in 15+ years of running. Check out highlights from our portfolio and industries served here.