For more than 15 years, we have been the Mid-South's premiere Innovation, Insights, and Strategy firm. During this tenure we have been honored to work with more than 250 clients on transformative, complex projects. We continue that work: Innovation, Insights, and Strategy. We also do a lot of meaningful Customer Experience and Nonprofit specific work.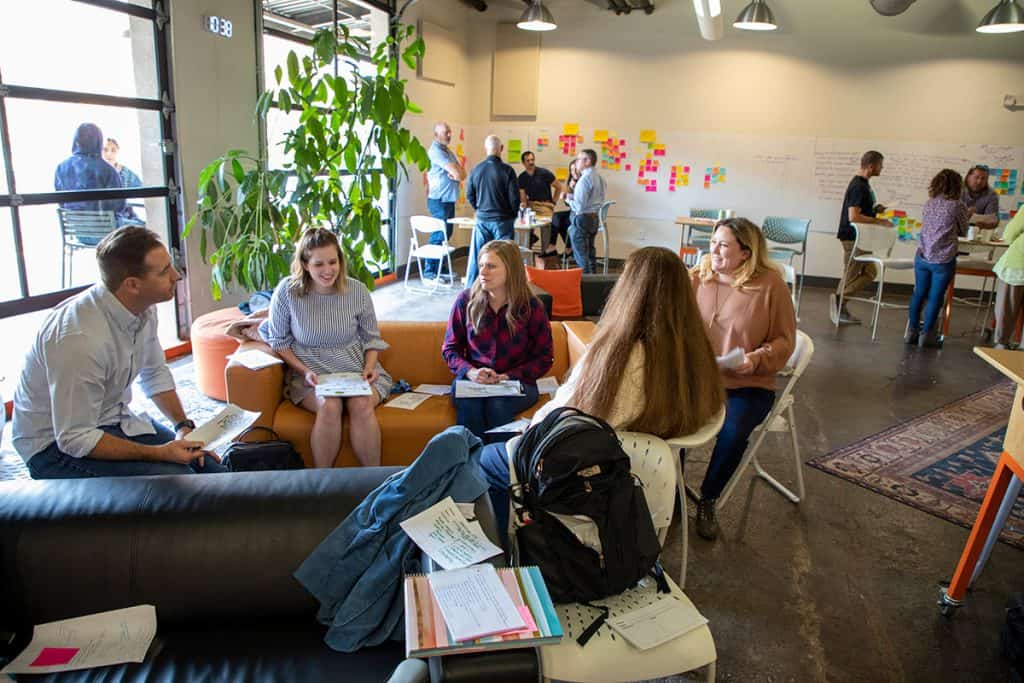 Along the way, we have also helped select companies make a quantum leap by offering a guided Purposeful Transformation framework coupled with intensive, hands-on implementation.
Given the state of the world, we call on companies to align their businesses around a positive purpose and become a force of good in the world. We all need to accept responsibility for the fate of this world. Governments and nonprofits will not save us from the crises of our era. Creating the world we want is up to the private sector now—and that's the good news.
Companies don't need to become a B-Corp whose primary mission is social impact to deliver what the world needs. They need to be true to themselves, live up to their potential, and create a legacy.
They need to undergo an Epic Pivot to create value at every touchpoint in their ecosystem by aligning to an authentic purpose.
We invite you to browse our site for compelling evidence of why the world needs to to make this shift and how you can prosper doing good business.
A proven record of success
We have led more than 250 successful engagements in transformation, innovation, insights, and strategies. We've worked with Fortune 100 corporations to small businesses, nonprofits of all sizes, military service branches, municipalities, and private equity groups. We've touched many sectors in 15+ years of running. Check out highlights from our portfolio and industries served here.