We have been devoted to transformation through innovation long before we became Epic Pivot. For over 15 years we have led design bootcamps and projects, helped corporate clients develop and run innovation departments, assessed innovation talent, written books and more than 200 articles on the subject, and presented keynotes at many leading conferences.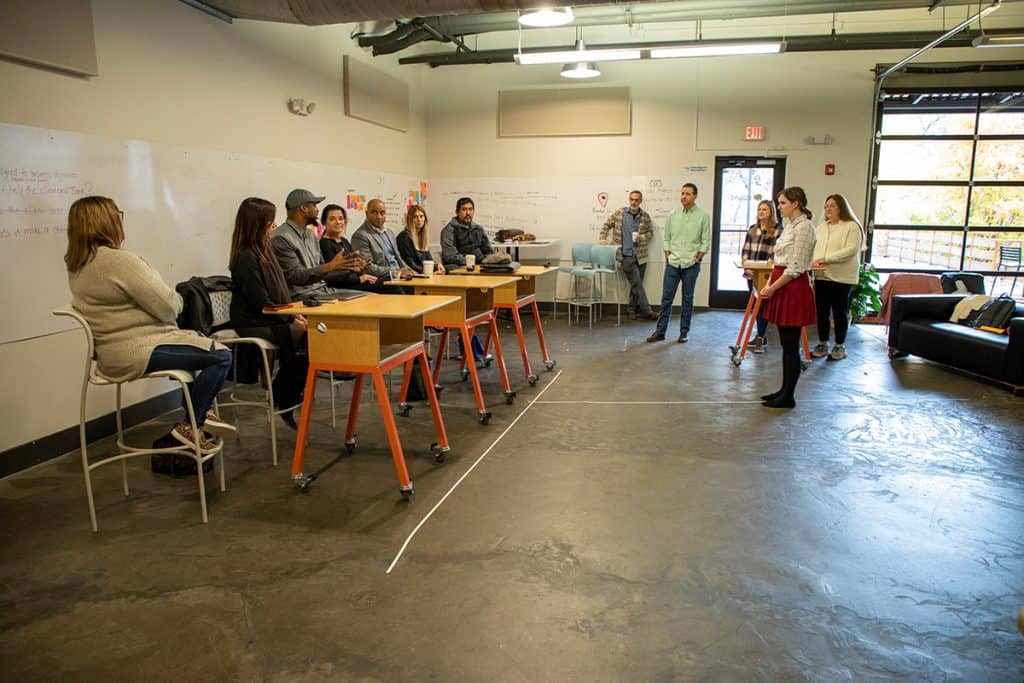 Connect with us to talk about innovation and we light up.
Innovation: yes! Human-centered: yes! Doing. Teaching. Leading. Creating net new value. Yes! Innovation opens a whole world of possibilities, methods, and potential—and our passion for it has taken us around the world. If you are curious about how innovation can work for your organization, you have arrived at the right place.
Epic Innovation offerings include:
Leadership of an Innovation Project in a key growth area
Delivery of inspiring keynote presentations on many aspects of innovation
Design and facilitation of inspiring bootcamps, workshops, and hackathons
Training for your team on how to apply leading innovation methods like Design Thinking, Jobs to Be Done, SIT, Lean Innovation and Open Innovation
Training for your team on various tools for the back end of innovation: the commercialization process
Help designing and embedding a viable innovation department or center at your organization
Co-creation of an innovation strategy for your company
No Results Found
The page you requested could not be found. Try refining your search, or use the navigation above to locate the post.
A proven record of success
We have led more than 250 successful engagements in transformation, innovation, insights, and strategies. We've worked with Fortune 100 corporations to small businesses, nonprofits of all sizes, military service branches, municipalities, and private equity groups. We've touched many sectors in 15+ years of running. Check out highlights from our portfolio and industries served here.