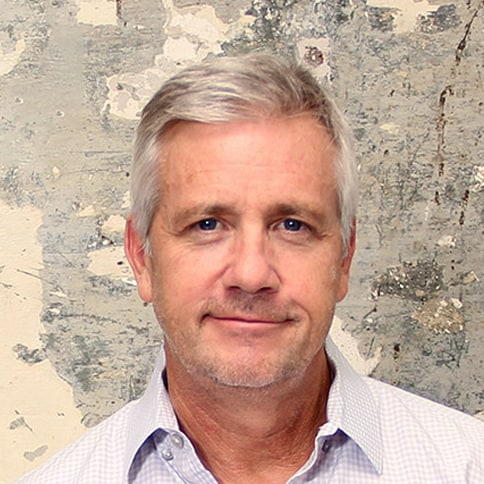 Topics Most Requested:
Creating an Innovation Engine in an Established Organization
Why You Need an Innovation Strategy: Creating a road map for purposeful growth
A Survival Guide for Innovators: How to manage innovation expectations in your organization so you can create the results they need
Defying the Innovation Odds: Maximizing success through innovation portfolio management
How to Use Design to Create the Career and Life You Always Wanted
Speaker Bio:
Jay Morgan is a creative pragmatist with design strategy, R&D, and innovation expertise. His work lives at the intersection of human insight, technology, and the requirements of the business to create richer experiences for people and a better place to live using a design framework.
Jay's professional career includes strategic and delivery roles in global fortune 100 companies, start-ups, and board directorships. Trained as a chemist, he spent 15 years developing consumer products for brands such as Maybelline, Bath & Body Works and Victoria's Secret, followed by 15 years in consumer healthcare including roles as Chief Operating Officer for Merck Research Operations, VP Global Innovation for Merck Consumer Health, and VP Global Innovation and Design for Bayer Consumer Health. In 2017 he co-founded Pedal, an innovation consultancy based in Knoxville, TN that focuses on serving the Appalachian region and has now joined with Southern Growth Studios to become Epic Pivot. Jay is also Chairman of the Board of Pneuma Respiratory which has developed the first fully digital inhaler for the delivery of pulmonary and systemic drugs via the lungs.
Jay's experiences as a senior executive in a large organization, a founding partner in an innovation consultancy, and a board chair of a medical device technology startup give him a broad understanding of the opportunities and challenges that face leaders and innovators who want to make a difference in the world.
A proven record of success
We have led more than 250 successful engagements in transformation, innovation, insights, and strategies. We've worked with Fortune 100 corporations to small businesses, nonprofits of all sizes, military service branches, municipalities, and private equity groups. We've touched many sectors in 15+ years of running. Check out highlights from our portfolio and industries served here.