Case study: Shining a light on customer choice
We sought to understand customer choice, including their specific needs, as well as improve efficiencies to increase overall customer satisfaction.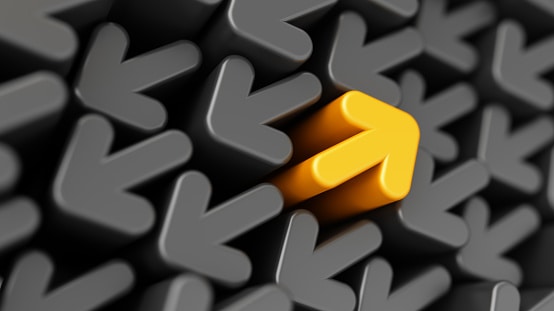 A major regional utility supplier serves about half a million people and seeks to improve and innovate its delivery model.
Why were customers choosing to pay their bills in local offices instead of online?
The utility provider had to address inefficiencies before the regional government would agree to a rate increase request. 
Before Epic Pivot came into the picture, a previous consultant advised that they close all five of their local community offices in order to save money. Customers, after all, could still pay their bills online, seemingly providing a win-win for greater efficiency and utilities convenience. 
The company agreed it could save money this way. However, if it closed the community offices, the utility provider would miss an essential opportunity to understand why customers still largely chose to pay their bills there – despite the fact that they could pay at more than 200 locations in several zip codes, including at grocery stores, online, or over the phone.
Core Objectives:
Epic Pivot sought to understand why customers continued to choose in-person payment, including the specific needs that led them there, as well as improve efficiencies in this process to increase overall customer satisfaction. 
We began working with the client during the pandemic, which posed an extra challenge for us, with two of the five offices completely closed and the others open to drive-through traffic only.
Achievements:
We figured out why customers were still paying bills in person.

Epic Pivot uncovered four unique need states that the utility provider's customers had that were

only

able to be met by the in-person offices.

We discovered the hidden value of in-person payments.

Epic Pivot established a strong case that the utility provider would lose some of its top customer-facing talent if it were to close the in-person offices. Findings showed that employees there were responsible for some of the highest customer satisfaction ratings in the entire organization.

We succeeded in creating a future for the local offices.

In the long-term, our Epic Pivot team advised that the local offices could be the future home of the utility provider's piloting and innovation testing.
Outcome:
In mid-summer 2022, persuaded of their value, the company decided to keep its local offices open. 
After the client's satisfaction with this outcome, Epic Pivot is currently exploring the parameters of creating "mobile" local offices, as well as launching precise customer journey mapping, focusing on the why behind the customer's actions at every stage in the journey, thus enabling the utility provider to implement the appropriate metrics to ensure a stellar customer experience.
Would you like more detailed case study information?
A proven record of success
We have led more than 250 successful engagements in transformation, innovation, insights, and strategies. We've worked with Fortune 100 corporations to small businesses, nonprofits of all sizes, military service branches, municipalities, and private equity groups. We've touched many sectors in 15+ years of running. Check out highlights from our portfolio and industries served here.