Cognitive Diversity Leadership, Team, and Personal Development Program
Accelerating innovation, agility, and productivity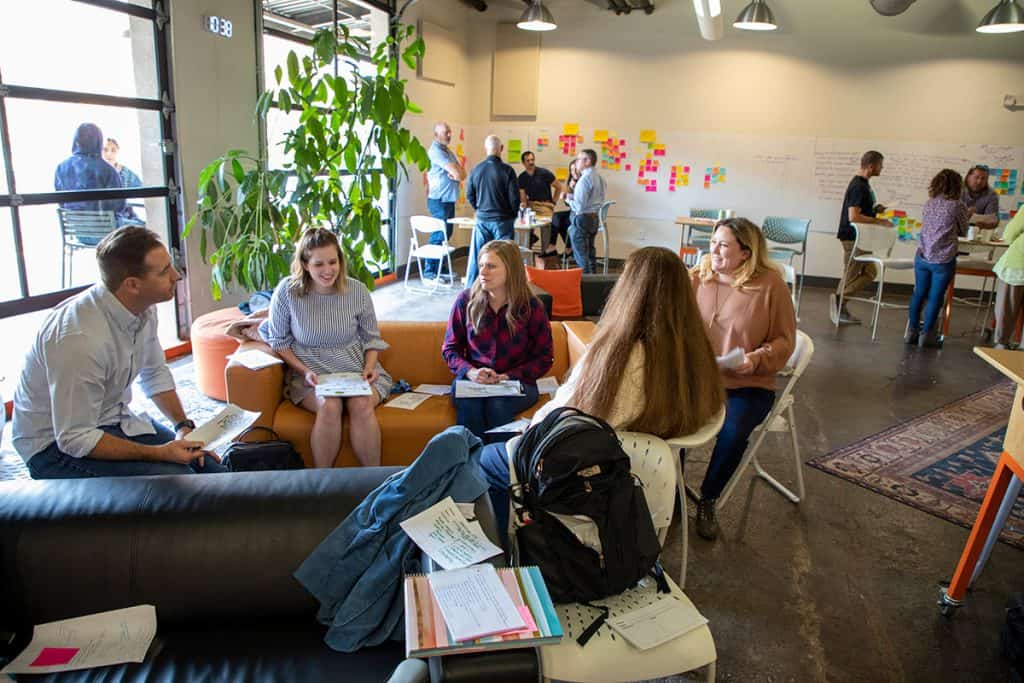 Studies
prove teams solve problems faster when they're cognitively diverse. Cognitive diversity has been defined as the differences in perspective or information processing styles. A complementary next step to traditional DE&I programs, focused on demographics like age, sex, and ethnicity, cognitive diversity can also include the integration of artificial intelligence, machine learning, and bots as our workforce dynamics keep pace with modern needs and technologies.
The pace of change organizations face today demands agility, innovation, and the ability to do more with less. The AEM-Cube assesses differences in the ways people are energized by change on three axes measuring exploration, attachment, and complexity. Unlike traditional tools based on the psychology of how people feel or communicate (e.g., Myers-Briggs, DISC, StrengthsFinder, Predictive Index ), the AEM-Cube is based on ontology, orhow people are energized and get into action—so it's ideal for environments of transformation and rapid change.
See why organizations like Apple, Harvard, Phillips, Stanford, and Heineken find the AEM-Cube so revolutionary.
No Results Found
The page you requested could not be found. Try refining your search, or use the navigation above to locate the post.
A proven record of success
We have led more than 250 successful engagements in transformation, innovation, insights, and strategies. We've worked with Fortune 100 corporations to small businesses, nonprofits of all sizes, military service branches, municipalities, and private equity groups. We've touched many sectors in 15+ years of running. Check out highlights from our portfolio and industries served here.