The Southern Growth Studio was originally a firm that helped organizations either discover or recover their Golden Thread, their DNA of purpose. We adapted to the market and became a really good Innovation, Growth Strategy and Insights boutique, while performing transformational services to a few clients "under the radar."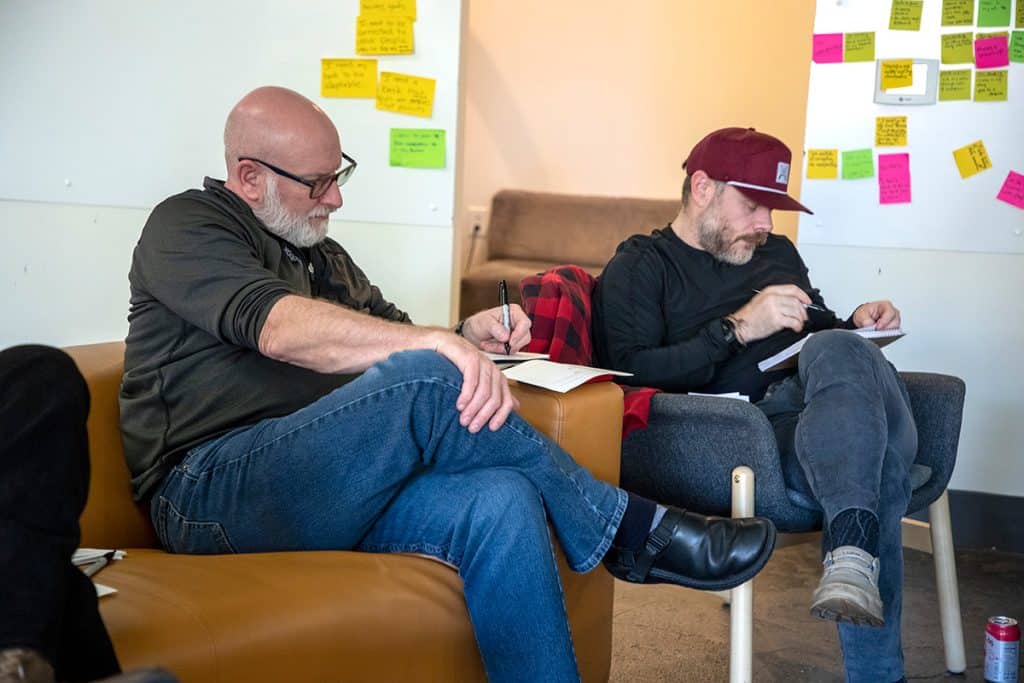 For more than 15 years, the Southern Growth Studio provided strategy, insights, and innovation to more than 250 organizations in a wide variety of industries. We sat on boards, published books and articles, served as guests on dozens of podcasts, and spoke at hundreds of venues along the way.
Over the years, we noticed a trend that took us back to purpose: clients who performed best relied on us to guide them through a holistic change process to activate strategy or embed innovation as a growth engine throughout their culture. These organizations aligned around a purpose, which inspired their culture to make big leaps and brave changes.
Now, the Studio takes to heart its own guidance, transforming itself into Epic Pivot. We are taking the winning mix of human-centered design, insights, and strategic methods to work with companies who want to reboot in order to make a positive difference in the world–to accept responsibility for every touchpoint: suppliers, customers, employees, and partners. Rather than short-term growth for growth's sake, this transformation drives authentic, long-term value.
A proven record of success
We have led more than 250 successful engagements in transformation, innovation, insights, and strategies. We've worked with Fortune 100 corporations to small businesses, nonprofits of all sizes, military service branches, municipalities, and private equity groups. We've touched many sectors in 15+ years of running. Check out highlights from our portfolio and industries served
here
.