At Epic Pivot we understand that customers are, well, everything. They're the key to long-term growth. Our Customer Experience (CX) services are laser focused on crafting positive interactions at every touchpoint. We help you understand what customers want and need, when they are likely to buy or engage, and what drives their decision-making. Our methods provide the fuel that your engagement, innovation, product development, marketing, and sales teams need to create a proactive, winning CX program.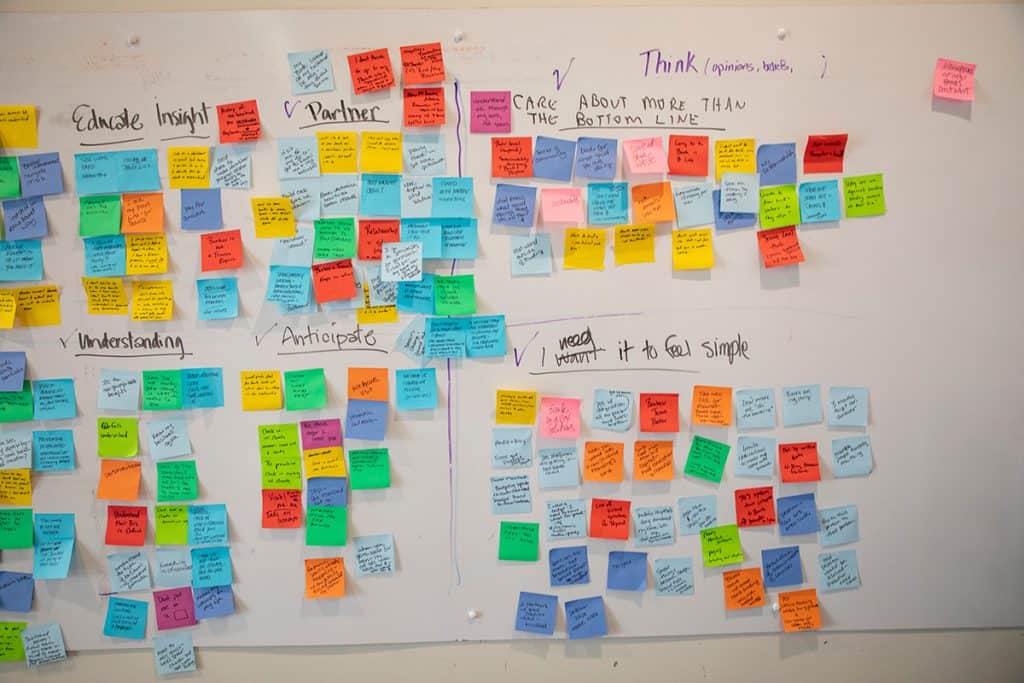 CX Strategy
We help you discern your CX North Star, uncover all of the unconscious defaults of customer engagement, map missed opportunities, and craft a plan that tangibly demonstrates the value of CX for your enterprise.
User Experience: Customer Discovery, Prototyping, and Testing
Epic Pivot has comprehensive expertise with in-depth customer discovery, where we prototype new experiences based on uncovered needs, then facilitate iterative rounds of testing to ensure customer delight. We handle this work for both digital and real-world experiences.
Customer Journey Mapping
In a metrics-driven world, most organizations focus on lead generation, funnel conversion, and customer retention. While these metrics are critical, they are typically oriented around internal activities, not customer satisfaction. We help you understand what customers do, and why they do it, at every unique step of their journey, starting before they even realize they need your products and services. Our process answers the key questions that enable you to drive metrics, not just track them. Then we take it a step further and advise on how you can delight your customers at every touchpoint, often reinventing their journey in the process.
Customer Advisory Panels
Participants are selected based on specific segmentation criteria, commitment to participate, and their ability to provide unbiased, strategic input. We plan the objectives and goals with you, create customized research guides, and facilitate panel discussions. After we gather all the data and perceptions, we map out the results, capturing emerging themes and transforming the findings into driving insights.
Leveraging an online community management platform, we provide clients recurring access to a targeted audience, plus the flexibility to dive deeper when necessary. Our panels explore a wide variety of topics, exposing the rituals and motivations of each audience, as well as providing clear answers to what they value.
No Results Found
The page you requested could not be found. Try refining your search, or use the navigation above to locate the post.
A proven record of success
We have led more than 250 successful engagements in transformation, innovation, insights, and strategies. We've worked with Fortune 100 corporations to small businesses, nonprofits of all sizes, military service branches, municipalities, and private equity groups. We've touched many sectors in 15+ years of running. Check out highlights from our portfolio and industries served here.